Please support our local businesses!
Hanscom Well Drilling
455 Dow Road, Orrington
(207) 825-4983
Joyce Brothers Electric
645 Swetts Pond Road, Orrington
(207) 825-3036
Pine Hill Service
10 Cemetary Lane, Orrington
207-825-4537
D
unkin Donuts
171 River Rd., Orrington
207-825-5113
M&N Operating Company
547 Lincoln Street
Richmond, ME 04357
207-737-8249
Union Street Citgo
550 Union Street
Bangor ME 04401
207-947-1677
Graves Dryland Marine
379 Brewer Lake Rd., Orrington
207-825-4004
Mobile Marine Service
793 River Rd., Orrington
207-610-3278 or 3279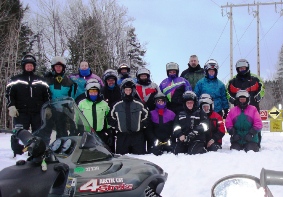 For more information about our Club,
call 852-8000 or Email us
Questions/comments
regarding this website
Email the Webmaster
Current Memberships:
Family -
Business -
When visiting our pages, be sure and refresh your browser!
About Orrington Trail Riders
Orrington Trail Riders is a Maine Snowmobile Association Club made up of families and businesses who are dedicated to the sport of snowmobiling. Our trail system consists of approximately 36 miles trails. Annually, our members dedicate more than 500 hours of time to club activities including landowner relations, trail grooming, and off-season trail maintenance. Trail grooming is accomplished with one Yamaha VK540 and one brand new Yamaha Professional, both equipped with Mogul Master drags operating 5 nights per week during peak season. Our winter activities include group day rides, a charity or benefit ride, club trips, open kitchen on weekends and a Vintage Snowmobile Ride-In. We typically have more than 100 people attend our Ride In and can see as many pass through our clubhouse on weekends. Orrington Trail Riders would like to thank all landowners who permit us to use their land during the winter months. We strive to maintain our trail system with the utmost respect for the landowners and their properties. Without the generosity of numerous Orrington landowners and landowners throughout the State, our sport would not exist. Be careful riding, stay on marked trails, and know the ice conditions. Thank you for your interest in us.
submitted by Aaron Eastman
Best viewed using Internet Explorer

When you register your sled,
join an MSA Club and support snowmobiling in our State!
Snowmobile

Registration
Snowmobile Safety Public Service Announcement
Club Officers:
President: Laurie LaViolette
Vice President: Ben Phillips
Secretary: Shauna Higgins
Treasurer: Laurie LaViolette
Interim
Trailmaster: Pat Joyce
OTR Board of Directors:
Chairperson:
Laurie LaViolette, 2015
Secretary:
Kevin Hanscom, 2017
Forrest Higgins, 2016
Ben Phillips, 2016
Don Wiswell, 2017
Mike Fowler, 2015
Walter Hinks, 2015
Shauna Higgins, 2016
Pat Joyce, 2015
MSA Director:
Laurie LaViolette
Pat Joyce, alternate
Membership Director:
Shauna Higgins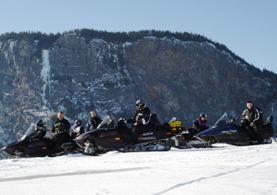 Useful Links